by Susan Solovic
It's in style now to talk about company culture.
Honestly, the general topic has long been discussed, but in previous days it was referred to as the "work environment."
I do think that the term "company culture" captures the bigger picture and gives us a handle to grab on to as we discuss and try to understand a range of issues that are critical to success in business. The downside is that when we talk about company culture, the focus is often on mission statements, managerial styles, and employee empowerment.
Without a doubt, those are very important elements, yet I've always felt that the discussion was missing something.
When I got my hands on a recent paper from MetLife, I saw what that missing element is: personality. And, as I read the paper, I realized that the "personalities" MetLife identified matched up with the different leadership styles of entrepreneurs and small business owners I've experienced over the years.
Men and women get the entrepreneurial urge to start their own business most often for these reasons:
They come up with what they believe is a good idea with commercial potential.
They get fed up with working for others and want the independence of owning their own company.
They like the challenge of starting new ventures.
They believe that there is a better way to "do work."
Digging more deeply, MetLife was able to connect the motivations (listed above) to some distinct personality traits that entrepreneurs bring to the job. Here are MetLife's labels and short descriptions of their leadership styles or philosophies:
The visionary. They have a sense of purpose that guides their actions and decision making.
The problem solver. They see their business strategies as a series of challenges to overcome.
The director. They typically run companies that require specialized skills and they empower their skilled employees to deal with day-to-day details.
The hands-free owner. They take employee empowerment to an even higher level than "directors" and after setting the general course, leave decisions to trusted top-level managers.
You might be wondering why this is important. It's important because to achieve the success you desire for your small business, you need to understand your natural tendencies as a leader and entrepreneur. You may discover that you have strengths in some areas and weaknesses in others. You can bring people on board who complement your strengths with strengths of their own or work with a good business coach to improve in the areas where you're lacking. One type of business owner can often learn from another. As the MetLife paper puts it:
"No leadership approach is static. What works today may need to change as the business grows. Changes to the size, scope and nature of the small business may call on their owners to adopt new approaches to meet resulting challenges."
For example, individuals with the problem solver personality often enter into the entrepreneurial world because they have had a good idea with commercial potential. Their idea solves a real-world problem. However, not every situation in business can be attacked as if it is a problem with a specific solution, especially when you get beyond the first challenges of getting a startup on the right track.
These leaders can be well served by taking a few lessons from the visionary and develop a certain sense of purpose. They need to realize that not every team member will be the hardcore problem solver that they are. Developing an overall sense of purpose can help guide an organization and create the positive company culture that is so prized today.
Overcoming hurdles to small business growth
One constant among every small business – no matter what personality type is in charge – is the need to bring on talented, experienced, and knowledgeable employees in order to grow. Frankly, this can be a problem for some entrepreneurs.
When companies are founded by professionals who have fled the corporate life to be their own boss, it can be difficult to delegate to others. They need to learn a lesson from the hands-free owner and director personality types and trust skilled professionals to make decisions. Failing to do this can suffocate a small business.
Further, they need to have an overall vision that sees and recognizes the importance of a solid benefits package. For them, being their own boss and escaping the corporate life may be "benefit" enough. However, that's not the case with employees.
I challenge you to identify the factors that motivated you to start your own business and then see which category best describes your leadership style. After you do that, ask yourself:
Where are my weaknesses?
What can I do to compensate for or correct for my weaknesses?
Can I add to my team to bolster the areas where I'm weak?
Do I have a company culture that will appeal to the talented professionals I require?
Do I have a benefits package that is competitive and will satisfy the talented professionals my business needs?
Once you have addressed those questions, the answers should leave you with an excellent to-do list that will help you take your small business to the next level. To learn more, check out MetLife's paper. 
Editor's Note: This post is sponsored by MetLife. All opinions and ideas are my own.
---
About Susan Solovic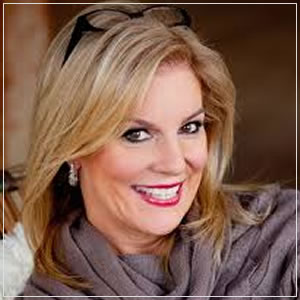 An Internet pioneer, Solovic was the CEO and co-founder of one of the first video-based Internet sites, a company she grew from its infancy to a million dollar plus entity.   In 2006, she accepted the Stevie Award (the Oscar's of business) on behalf of the company for the Most Innovative Company under 100 employees; that same year the company was voted the Best Investment Opportunity at a Venture Forum in the Silicon Valley.
A media personality, Solovic is a former small business contributor for ABC News and hosted a syndicated radio program, It's Your Biz. She appears regularly as a small business expert on Fox Business, Fox News, The Wall Street Journal's "Lunch Break", MSNBC, CNN, CNBC and many other stations across the country.  She hosted her own PBS special called Reinvent Yourself Now:  Become Self-Reliant in an Unpredictable World.  In addition to television and radio appearances, Solovic is a featured blogger on numerous sites, including Constant Contact, Entrepreneur, AT&T Business Circle, FoxBusiness.com, MasterCard, Intuit, The Pulse of IT (HP) and Samsung.
For more information about Susan, visit http://www.susansolovic.com/about/
| Contact: | Susan Solovic | THE Small Business Expert | 1-866-227-8684 ext. 10 | Susan@SusanSolovic.com | website: www.SusanSolovic.com  | NYT Bestselling Author|