What's Our Story?
We all have an evolution from small beginnings. Our story is a tale of how one tiny acorn grew into a large oak tree. It's a good one. Or so we'd like to think it is!
The journey we've taken is one of an evolution of business from the eyes of our founder, Kenton Clarke.
Now if Kenton were telling you the story of the early days, he'd probably start by telling you the story of the matchbook. That's right. The tale about how a little book of sticks lit the way for him to pursue a promise that boldly compelled him from it's inside cover.
The inside cover read, "Become a computer programmer and make $10,000 a year!"
Now back in the day, that was a lot of dough to make in a year for someone with humble beginnings and a drive to succeed.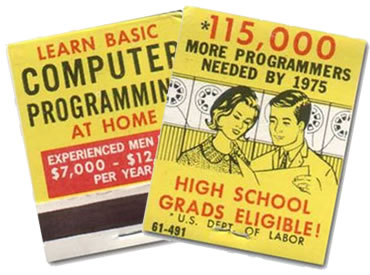 But what it really became was the unfolding of a legacy.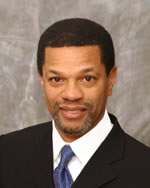 Not only did Kenton become a computer programmer, he rose to create one of the most successful African American owned businesses that became one of the largest privately held information technology consulting firms in the Northeast.
Securing most of the Fortune 100 as clients, and winning contracts that set him apart from his competition wasn't easy. Especially when you're labeled as a 'minority.'
Little did he know at the time…that business opened a door of purpose-driven legacy for Kenton to walk through.
He gleaned many insights from in-the-trenches experience about what it really takes for a diverse, small business owner to overcome challenges and achieve something most dream of.
Those insights compelled Kenton to do something bigger that would help countless other SMBs to advance and win business from Fortune 1000 organizations looking to award business spend with minority owned businesses.
Those insights lead Kenton to his next evolution, forming DiversityBusiness.com to provide entrepreneurs and small to medium businesses with the connections, resources and tools to take their businesses to the next level.
---
His vision was one of creating influence within the supplier diversity niche inside Fortune 1000 companies and government agencies, using the supply chain to help other entrepreneurs win contracts that in turn would create wealthier communities and impact markets.
---
DiverstyBusiness.com is a big data technology platform that has served millions of entrepreneurs through connecting all small to medium diverse owned businesses through B2B matchmaking. Couple that with top tier events that have created a community around this vision, and awarded companies and entrepreneurs for their efforts.
That evolution leads us to the present issues we're facing in our evolution as a society. We're all changing, and rapidly. In fact, the next evolution all stems from the conversation about 'diversity.' But is that really where our focus should be?
Let me tell you why we aim to abolish that term and rebrand 'diversity' into what it actually needs to be: inclusion.
There are dozens of organizations that support individual segments or classes of 'diverse' peoples. That's a great thing! It's helped us as a whole to become aware of issues, opened our perspectives and made us rethink who we are and who we are being. However, it's a double-edged sword.
Because on the other side of that blade, we're still segmenting and labeling people into separate classifications! And we're doing it everywhere in business and in life. At the end of the day, we're people; Humans of all races, genders and generations, all together in one society.
We are The Inclusive Majority and it's time to start embracing that 100% across the board.
This is the part where things get interesting.
You see. We asked the important questions that few others are bold enough to ask. We asked ourselves, "How are we to advance as a nation let alone in business, if we continue to lump people into labels, silos or "market segments?"
All across the country, organizations are trying their best to figure out how to solve the issues of 'diversity;' of having a diverse workforce, leadership, and supply chain; of generation gaps; of developing marketing to diverse markets or even marketing to multiple 'market segments'; of building a brand that creates a loyal tribe of raving fans and followers in one big community.
But how can we do that when we're still narrowly thinking, dividing and acting in silos and labels?
The answers to those very questions are why we KNEW it was time to rebrand DiversityBusiness.com and in turn start being the one organization that stands for all entrepreneurs and SMBs to break the mold, ditch the labels and shatter the ceiling that's preventing real economic growth for all.
Answer: Rethink 'Diversity" and the impact of this with us.
That's why we have rebranded, reinvented ourselves and innovated for the next level so that we can boldly lead the way through advanced levels of thinking and doing business.
We are OMNIKAL. (Pronounced (Omni-kul).
You may be wondering what our name actually means? So allow me to share.
OMNI, means inclusive of all people, products and services and the ripple effect this has on all of us. And KAL, well, that's the initials of Kenton's 3 children combined, representing a strong stand for family and values.
The heart of OMNIKAL is our big data business profiles of over 2 million companies of all sizes whose ownership represents the landscape of America. We're simply the best in data collection. We've become the organization that has finally innovated the platform that is solving the real problems of advancing business using data profiles as a core solution.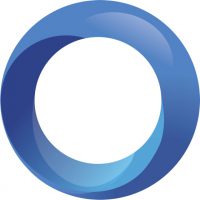 How?
We're connecting entrepreneurs to each other and to higher-level opportunities and proving the mentorship and training that helps businesses grow and scale without exclusion, and through understanding how to reach and connect with the Inclusive Majority.
You may be wondering what some of our lingo means. And we hope you are! Because a big part of our goal of rebranding 'diversity' means we need to rethink a new language that empowers us to move the planet forward. We've taken the liberty of creating new industry terms we encourage you to think about too. You can access our dictionary here and learn more.
We've even created a bold, powerful initiative called 'Together We Are' that is helping brands align with and capture more of the Inclusive Majority via their branding and marketing efforts as well as addressing the challenges they face at all levels within their organization. You can check out 'Together We Are' here.
In our new chapter, OMNIKAL is focused on using forward thinking technology solutions within our platform to solve some of the most complex growth problems that keeps us from moving the world forward.
We distinguish ourselves by offering inclusive membership for all small to medium business owners and corporate executives and government agencies. We take pride in being a forerunner in conscious capitalism, social entrepreneurship, moving business forward and in building wealth for all.
We are the only platform that connects all people, products and services. We have big plans for the future. We want to connect with you and take you with us on this journey. Will you join us?