Study after study proves that people choose to do business with experienced and successful companies.
We aim to help you become one of those 'successful' companies.
Each year OMNIKAL collects and compiles the data that creates the 'Top Businesses Lists' on a State and National basis.
Companies who make the list receive significant media exposure on a local and national basis, and get their company name in front of Fortune 500 organizations looking to do business with these privately held companies.
The good news is, we leave no one behind.
Your business is eligible to participate in becoming a Top Business.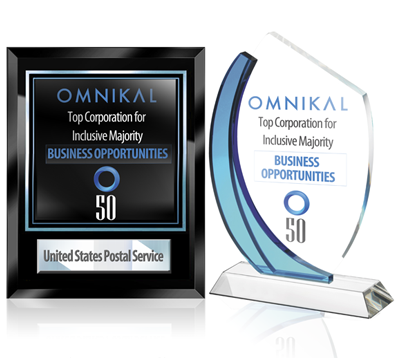 We will be choosing awardees in the following categories for Business Awards:
Top 500 Privately Held Businesses
Top 500 Technology Companies
Top 500 Diverse Owned Businesses
Top 500 Emerging Businesses
Top 500 Women Owned Businesses
Top 100 Businesses in each State
Top 500 Hispanic Owned Businesses
Top 500 Asian Owned Businesses
Top 500 Native American Owned Businesses
Top 500 African American Owned Businesses
Top 500 Veteran Owned Businesses
Top 500 LGBT Owned Businesses