by Susan Solovic
There is strength in numbers and if you can form alliances with other businesses, you can grab some additional marketing strength.
Earlier this year, I outlined a system and some tools you can use to find other businesses that are wooing the same social media audience as you're trying to get onboard. Today, I want to suggest another very simple way to find companies that might be amenable to forming an alliance with your business.
Simply put: If you're a product supplier, contact the companies who supply related services to your customers. And if you're a service provider, contact the companies who provide related products to your clients.
Depending on how close you want to ally with others, you can do things like naming Acme Widget Cleaners as the preferred widget cleaner for your entire line of custom widgets. The flip side of this is if you're the widget cleaner, you can recommend Smith Brand Widgets.
Of course, you would want to do your research before entering into a serious endorsement agreement with another company because your reputation is at stake.
If you see the possibility of creating some casual alliances with a range of companies, you could agree to share links to one another's websites from a "Recommended Products and Services" page.
For companies that do print advertising, these kinds of alliances are great. You can have advertisements designed that feature your product and their service (or vice versa, of course). This lets you cut your print advertising budget in half and gives your customers valuable information.
Every television show and movie today gets companies to pay for "product placement." In a smaller way you might be able to do something similar with products and services that are related to your core business. And if you think product placement is a waste of time, you need to hear what Lindsay Kolowich has to say on the topic in her article, "From Ray-Bans to Reese's Pieces: 13 Unforgettable Examples of Product Placement."
For small businesses that are committed to content and social media marketing, the possibilities are almost endless. You can trade guest posts with related companies in your industry. You can refer your followers to their social media accounts and they can return the favor.
You might get the biggest benefit from advertising in another company's email newsletter. And, you might generate a few dollars of income by allowing related businesses to advertise in your newsletter.
Let me close with one quick note. Although I've been talking about businesses that operate in related market segments, the relationship can also be geographic. As owners of local businesses, you can greatly benefit from these kinds of shared and cross-promotional marketing campaigns when you ally with your business neighbors.
---
About Susan Solovic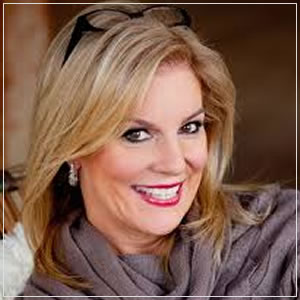 An Internet pioneer, Solovic was the CEO and co-founder of one of the first video-based Internet sites, a company she grew from its infancy to a million dollar plus entity.   In 2006, she accepted the Stevie Award (the Oscar's of business) on behalf of the company for the Most Innovative Company under 100 employees; that same year the company was voted the Best Investment Opportunity at a Venture Forum in the Silicon Valley.
A media personality, Solovic is a former small business contributor for ABC News and hosted a syndicated radio program, It's Your Biz. She appears regularly as a small business expert on Fox Business, Fox News, The Wall Street Journal's "Lunch Break", MSNBC, CNN, CNBC and many other stations across the country.  She hosted her own PBS special called Reinvent Yourself Now:  Become Self-Reliant in an Unpredictable World.  In addition to television and radio appearances, Solovic is a featured blogger on numerous sites, including Constant Contact, Entrepreneur, AT&T Business Circle, FoxBusiness.com, MasterCard, Intuit, The Pulse of IT (HP) and Samsung.
For more information about Susan, visit http://www.susansolovic.com/about/
| Contact: | Susan Solovic | THE Small Business Expert | 1-866-227-8684 ext. 10 | Susan@SusanSolovic.com | website: www.SusanSolovic.com  | NYT Bestselling Author|