Supplier Diversity: Food for Thought
by Kenton Clarke
by Kenton Clarke
For starters, let me share a brief definition about supplier diversity for those who may be unfamiliar with the term. "Supplier diversity is a business program amongst Fortune 1000 companies that encourages the use of privately-held companies owned by historically under-utilized businesses when purchasing goods/services." Over the last two years, layoffs, program elimination and the overall economy have caused setbacks within supplier diversity programs.
Today, there are indications that these setbacks have leveled off and appear to be on an upward trend. During this era, we have seen hiring for supplier diversity positions return and spending continue to increase. The industry continues to drive spending through second tier initiatives and procurement contract goals in this area. Reporting requirements have become a "Must Do" and are now audited on a regular basis. This trend has been moving forward for the last five years and is no longer taken lightly. Each day, companies are expanding the number of prime suppliers required to report to them and many new corporations have begun implementing similar programs.
Reality of Supplier Diversity
I am happy to report the industry is getting back on track but there are still findings of fundamental issues that need to be addressed in order to continue moving forward. For instance, margins which are squeezed at the "Prime" level continue to be a challenge for second tier diverse suppliers who in some cases are required to streamline some of the work down an additional level (third). There are also indications of large companies asking their supply chain to be proactive, (buy from diverse companies) which in most cases, they are not willing to execute themselves (unless required by their customers). This "Circle Jerk" has created apparent opportunities on the second tier that could have been procured on level 1 (no procurement executive would admit to this). Spending that is reported by both companies often results in overly inflated diverse spending.
Finding additional "Spend" through data scrubbing seems to have become a permanent process among many companies. While a significant number of companies have their accounts payable records coded in the front-end to capture diverse spend, squeezing out additional dollars from uncoded suppliers to meet targets is commonplace. The uncovering of this "Mystery Money" is now an acceptable practice at all companies for measuring performance goals and targets. It also indentifies suppliers who in turn are forced to participate in the certification process.
Large contracts (in excess of $10 million or more) continue to be awarded to diverse suppliers as an additional spend driver. A significant number of these contracts (when made public) are corporate pass-throughs, or so they appear to be. Discussions on the value of these awards to the diverse business community are questionable and can create brand liabilities for the large company when revealed. The idea of strategic partnerships has been stretched to create corporate/diverse business partnerships with invoicing always occurring through the small "company" and, the majority of the work and profits going to the large corporation. In most cases, the RFP process has put weight on the diversity spend component and these partnerships have been created for a competitive advantage. There is still a zero-sum gain for diverse suppliers although huge dollars are being reported as diverse spend. This has resulted in an opportunity for large corporations to win more contracts based on their diverse partner and all the procurement (money) is still in large company coffers. Everyone is participating in this questionable practice with no SHAME!

Diversity & Inclusion practices at major corporations are continuing to gain momentum, strength and visibility in the C-suite. These efforts need to be recognized and made known to the general public not kept secret within the diversity network. More press outside diversity media publications is key to broader exposure of corporate business diversity processes and achievements. There are more good things happening in America that most people know about.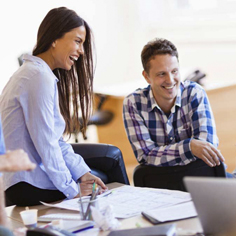 Generational Gap
Generational differences with supplier diversity programs are not being addressed by anyone. Gen Y and some Gen Xer's see no need for inclusion programs due to more naturally open and accepted cultural, gender and ethnic differences. Gen Y entrepreneurs are creating highly successful businesses without participating in the supplier diversity process. Tony Hish, CEO of Zappos (recently sold to Amazon for $1.4 billion); Jerry Yang of Yahoo; or Mark Zuckerberg of Facebook, would have no inclination to have any diversity officers within their companies. They simply Get-It. Within five years most managers within large corporations will have a different mindset on diversity and the chance of budgets being approved for old school activities (sponsorships, events, trade fairs, etc….) will be ending.
True Measure of Success
With so much to do and no time to plan, supplier diversity professionals continue to have a difficult job dealing with internal and external demands. Industry discussions stay focused on "Best" practices which would be best described as "Common" practices. Showcasing and success stories are the norm, but if looked at by cross-functional teams (Legal, Accounting, Marketing ,…..) would raise "Don't Do" flags if underlining data was exposed. The percentage of (real) ownership, work performed, margins retained and number of jobs for diverse employees has all been overlooked just to create "Spend". It's impractical to think C-suite executives would take a deep dive into the data and reports presented to them or supply chain executives would change their goals. It's simply too easy to chase numbers.
What Business Owners Think
So what are business owners thinking these days? There is the general sense in the marketplace that using diverse status for additional marketing opportunities may yield results. At the same time, there is also hesitancy for most companies to promote themselves with any labels that have unjust negative implications. For example, diverse company's products/services cost more or offer mostly inferior products/services. Like it or not, that is a real perception among buyers at large companies. In spite of efforts to eliminate this myth, it still caries false perceptions and business owners would rather stay away from this process. Less than 25,000 of the more than 7 million diverse owned companies have third-party certifications (from the two major agencies).
These businesses also believe that large companies invite suppliers to register and to chat at trade fairs and events as a way of showing "goodwill" to the public but knowingly having no intention of providing opportunities to these small companies. In the last five-to-seven years opportunities with large corporations have gone to mostly well established diverse companies with annual revenues over $10 million. While it's true that a small company doesn't fit with current sourcing practices, large companies should be truthful and not mislead small companies into perceiving that they have the size, scoop and scale to meet their requirements
How Can We Implement Change?
One word, leadership. Leadership in moving the industry forward is non existent as practitioners have to stay focused on targets. Organizations are stuck in a time warp. Receiving "great" feedback on spend reports and how "successful" your diversity departments programs and policies are doing isn't enough, as the vast amount of the information received is often overstated. Spend is simply being reported to the C-suite without showing any impact analysis. Going forward with eyes shut to real results will eventually give senior management a reason to eliminate programs.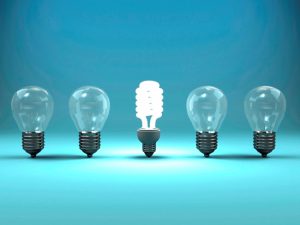 New research from the Hackett Group found that while world-class procurement organizations continue to outperform their peers in driving supplier diversity spending, most companies still make major errors in how they operate and measure the performance of their supplier diversity efforts. Most rely on overly simplistic measures to evaluate the progress of supplier diversity programs, and they never truly assess whether programs are meeting corporate objectives. Most companies also fail to consider whether having a few large suppliers or many smaller suppliers' best supports their corporate goals.
As a result, leadership is under the impression that everything is running smoothly when in reality it is all a façade. In order for this cycle to stop and for change to come, it has to start with the top. Senior management has to become aware of what is really going on and that can only be done by being more engaged with their diversity departments. This could actually involve creating and enforcing performance measuring tools along with the department and clearly communicating what is to be expected rather than leaving it up to them alone. It may even involve periodically attending diversity trade fairs, conferences or exhibits. It may also involve talking to suppliers or external industry experts or reading industry articles or journals to get outside perspectives. The information is out there, businesses are voicing their frustrations, so there is no excuse for leadership to have a blind eye.
Leadership must remember how many small businesses that are overlooked and negatively affected by their continuance of keeping a blind eye while larger businesses reap the rewards. These same businesses purchase your products, stimulate demand in the market for your goods and services, which in turn increase your organization's revenue and enhance shareholder value. They are the driving force of the economy and it is sad to report, they aren't receiving the same opportunities as spend reports would lead you to believe.
Kenton Clarke | CEO OMNIKAL