Fortune 500 Diversity Procurement
by Kenton Clarke
Since the early 1950s, companies that supply the Federal government with goods and services have been required by law to have a supplier diversity program or initiative and to appoint a supplier diversity professional to manage the program. While these efforts typically began as token initiatives to meet the regulatory requirements, many large American companies have now developed world-class programs that provide substantial opportunity to historically under-represented groups and businesses.
Unfortunately, there has been a distressing tendency in recent years for big corporations to measure the success of their supplier diversity programs by the "spend"—the amount of money they have directed toward diverse businesses during a particular year. While "spend" is important, it is not the only (or, perhaps, even most important) metric by which success should be measured.
In fact, if you ask the 1.5 million members of DiversityBusiness.com and the businesses that use our services, they will tell you flat out that large companies pay far too much attention to total spend, and not nearly enough to how and where it is being spent.
The Mission of Supplier Diversity
We know there are three basic reasons that supplier diversity programs exist:
To increase the sponsoring company's market share within the nation's expanding multicultural/diverse communities.
To include companies in the supply chain owned by historically under-represented groups thereby creating wealth for these groups and growing the customer base.
The traditional government contract spend requirements.
Because year-to-year "spend" commitments are growing and large companies have been concentrating their purchases with fewer suppliers, you would assume that those three goals were being met and some very large and successful diverse-owned companies were being created.
But, you would be wrong. If you take a close look at the percentage of ownership, the number of diverse employees, the location of the companies involved and where their employees reside, you will find that only the original government-mandated contract spend requirement is being met. Supplier diversity programs are not increasing market share significantly or creating generational wealth for diverse businesses because once most of these companies pass the $100 million dollars in annual revenue threshold and established themselves as high quality, profitable and sustainable; they are taken over by non-diverse companies. While that may enrich a few owners, it does not achieve goal number 2, above, of creating wealth for diverse communities which leads to more customers.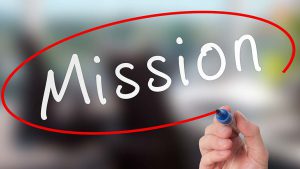 Hiding behind Certification?
To make matters worse, I estimate that nearly 30% of reported diverse spend is going to companies owned by individuals who have been in the United States less than 12 years. The employees of these companies–while being a high percentage diverse–are also highly educated and most have advanced degrees. On average, they have been in the U.S. less then 7 years. So the question becomes: what communities are we reaching that have been historically underrepresented and why is this spend considered supplier diversity?
The simple answer is they get themselves certified as diverse businesses. There are only 20,000 businesses certified by third party certification agencies and another 100,000+ certified by Federal, State and local governments. Of these, most have gone through the process because "someone told them they had too" but that number still represents less then of 1% of the estimated 10 million traditionally-defined diverse owned businesses. And, frankly, anyone can now get certified somewhere, somehow in today's world. Abuses are widespread.
Market Share
There is also little hard evidence that today's supplier diversity programs are achieving goal number one—increasing market share in specific multicultural communities. Ask for proof and you're like to get specifics on market share, segmentation, size, and growth of the U.S. multicultural market but most companies have not done an in-depth analysis of the attitudes and behavior of multicultural consumers to determine if their diverse procurement spend has any effect on purchasing habits?
While "multicultural markets" encompass segments ranging from ethnicity and race to sexual orientation and geographic dispersion, the sector getting the most play today is the rapidly swelling Hispanic-American market. Known as the majority minority, this booming segment–expected to surpass $1 trillion in buying power in a few years–is spawning many multicultural marketing initiatives.
There is a huge disconnect in meeting "Mission number 1" based on the current disproportionate diverse spend with Hispanics shown in Figure 1.1.
Spend Analysis
Our research for the "Top 500 Diverse Owned Companies" (report attached) shows aggregate revenue of nearly $53 billion. $104 billion has been reported by a third party agency of diverse spend among Fortune 500 companies. The Top10 diverse owned companies received nearly $20 billion total spend. This means that approximately 10 diverse owned companies received nearly 20% of total spend reported by Fortune 500 companies. It also means that 50% of all spend went to only 500 diverse owned companies. But the most important number is that 40% of spend with the Top 500 companies went to the Top 10 companies.
Supplier diversity managers need to ask themselves questions like:
How many diverse companies are participating in spend?
Are companies with less $100 million in diverse spend as effective in meeting the mission as companies spending over $1 billion?
What has the greatest impact?
A $50 million contact to one company
50 $1 million contract to companies in one geographic area
The simple truth is that "spend" is not an adequate measurement of the success of supplier diversity programs and despite the fact that they are spending more with fewer diverse suppliers, most large companies are not fulfilling the mission of creating generational wealth in historically disadvantaged groups or even doing a good job of increasing market share in diverse customer communities. It's time to rethink the emphasis on spend and start bringing more diverse companies into the mix. Next time you think that a diverse company is too small to be a supplier, ask yourself if it is big enough to be a customer?
---
Kenton Clarke | CEO OMNIKAL