Over the past 16 years, our summits have fostered a broad range of major fortune 1000 corporations, government agencies, educational institutions, non-profit organizations and privately held businesses from across the world.
We're proud to share with you a select few of the major organizations that have shaped the course of our annual events for the past 16 years.
IBM

Apple

United States Postal Service

Verizon

Northrop Grumman

Wal-Mart Stores Inc.

AT&T Inc.

Cisco

Colgate Palmolive Company

The Coca-Cola Company

Time Warner Inc.

Hilton Worldwide

Hewlett Packard

Toyota

PepsiCo, Inc.

Raytheon

General Motors

Target Corporation

Johnson & Johnson

Ford Motor Company

Office Depot/MAX

Bank of America

Ameren

ABC Media Networks

Best Buy Company

Microsoft Corporation

American Express

MillerCoors

T-Mobile USA

Turner Construction Company

Aflac

UPS

Bristol-Myers Squibb Company

Blue Cross and Blue Shield Association

SUPERVALU

Lockheed Martin

New York Life Insurance

The Kroger Company

Altria
The Walt Disney Company

Sprint

MetLife

Nationwide

Capital One

Avis Budget Group

The Boeing Company

Nike, Inc.

Motorola

Nordstrom

CVS

Nestle

Chevron

Intel Corporation

DELL

The Home Depot

Starbucks Coffee Company

The Procter & Gamble Company

General Mills

Campbell Soup Company

FedEx Express

Chrysler Corporation

Wells Fargo

Goldman Sachs

Major League Baseball

Comcast

Magic Johnson Enterprises

Harley-Davidson Motor Co. Inc.

Delta Air Lines

Ernst & Young

Deloitte & Touche

Hershey

U.S. Air Force

Arbill Safety Products

NBC Universal

U.S. Army

Harvard University

U.S. Department of Defence

Export Import Bank of the US

JCPenney
Fannie Mae

Fortune magazine

Mars Chocolate North America

Federal Communications Commission

General Electric

Federal Deposit Insurance Corporation

Morgan Stanley

Kellogg Company

McDonald`s Corporation

Staples

Kimberly-Clark

Hospira, Inc.

Kmart

Amtrak

Manpower, Inc.

MassMutual Financial Group

Novation

Frito-Lay / PepsiCo

MTA

Pacific Gas & Electric Company

Land O'Lakes

Merill Lynch

Pfizer

Pitney Bowes

AARP

NASA

State Farm

Goodwill

Purdue University

MGM Mirage

Starwood Hotels

Rutgers University

Siemens Corporation

YMCA of the USA

Xerox Corporation

WellPoint

ADT Security Services, Inc.

Waste Management
WBENC

Walgreens Company

Visteon Corporation

US Department of Transportation

US Department of Veterans Affairs

US Hispanic Chamber of Commerce

United Rentals, Inc.

United States Department of Agriculture

United States Postal Service

United States Steel Corp.

United States Tennis Association

United Technologies Corporation

United

UBS

U.S. Small Business Administration

U.S. Department of Agriculture

U.S. Department of Energy

U.S. Department of Labor

U.S. Department of the Interior

U.S. Department of Treasury

U.S. Departnent of Labor – OSHA

Turner Broadcasting System, Inc.

Army and Air Force Exchange Service

Time Inc.

Textron
The annual conference that diversitybusiness.com organizes is one of the best diversity business conference in the CONUS. The corporations that come to the conference come with the … objective of doing business with Small, Women and minority owned businesses. I have personally met the VP's and Senior VP's of fortune 2000 companies and further down has resulted in business for Ampcus. Ampcus Inc has truly benefitted by attending and sponsoring the conferences and I wish the entire team of diversitybusiness.com continued success. – Salil Sankaran, President, Ampcus Inc.
Meetings always have an air of inclusion; great speakers who reach out to participants; meetings are enjoyable and Kenton and staff are always eager to make introductions; … diversified group from many industries. – Gloria Bohan, President & CEO, Omega World Travel
Once again, my hats off to Diversity Business.com! For the fourth consecutive year, our firm had the distinct pleasure of being awarded the Top Diversity Business … Award at the 11th Annual Diversity Business Conference. As an invited speaker, I was able to view this year's conference from a unique perspective. I would classify this conference as one of the most productive in today's market because of the business synergies and relationships entrepreneurs are able to achieve. We are a proof-source to this testimonial having procured business that produced 6-figure contract awards over the past few years directly from contacts made at the Diversity Conferences. – Dionisio Ortiz II, President & CEO – Corporate Development Solutions, Inc., Puerto Rico
The Annual National Business Conference hosted by DiversityBusiness.com is a must attend for entrepreneurs, corporate executives, and government decision makers. Over the years, I have attended … this conference as both a supplier diversity corporate executive and now currently as an entrepreneur representative. From both sides of the table, I have benefited from attending and actively participating in DiversityBusiness.com conference. The conference activities and agenda are designed to achieve maximum alignment of the needs for all groups of attendees. This conference is one of the most beneficial and productive one on "the annual circuit". It provides the attendee with both access and networking opportunities; as well as, useful and interesting relevant business topics presented by subject matter experts… – Wanda Lewis, Vice-President, Sales & Marketing, Selco Industries, Inc.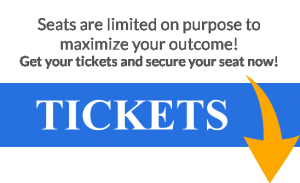 For more information or to inquire about groups, sponsorship or advertising opportunities :
Contact Us
We're changing the world we live in through 8 impactful ways
Join Our Online Community
©2017 omnikal.com, a division of Computer Consulting Associates, Inc. Southport, CT 06890 | Privacy Policy